It's Friday!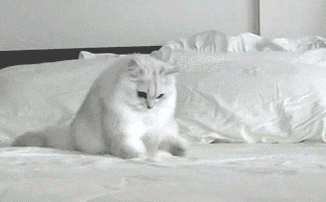 This counts as a happy dance, right?
It's the officially the weekend so I thought I'd begin a new series featuring links you can explore if you're a homebody like me and rather be home surfing the web than be out in public. Don't judge.
Proof to all the naysayers: cats are actually nice, study shows.
Art lover? Check out these awesome cacti sculptures made from stone. 
How I like to decompress after a stressful day.
Brushing up on my social media etiquette; so can you.
Speaking of social media, currently addicted to this one (who isn't?)